Your Needs Our Opportunity to Serve
Creative Services
Create enriching customer experiences.
Creativity is very close to our heart and we dare to try out things differently to create fresh and enriching experiences to customers. We specialise in UX/UI design, creative writing, art direction and graphic design.
IT Solutions
Develop IT solutions for your unique needs.
We strive to develop optimum solutions blended with intuitive design. Hire us  for developing custom web applications, platform solutions (CMS/LMS etc.), Mobile apps  and Web application management.
Branding
Build your branding strategy for lasting success.
We offer a complete set of solutions for building your branding strategy. Contact us for logo design, naming, social media marketing, brochures, business cards,letter head, and signage of your brand.
Our Process
Discover-Design-Develop


Deliver.
We follow a four step process with a focus on delivering value to our customers.
At missioRex we aim at delivering a working solution with essential features for early testing and demonstration. We deliver parts of the solution iteratively at regular intervals. This focus on delivering value early and evenly ensures predictability and flexibility in our project life cycle.
Transparency in the process and close collaboration with the team gives you a more realistic picture of the project at any point in time. It reduces risk, helps to build the right solution and to build it right.
We build cost effective solutions. Design or development we make sure that you get to see an early working product . It helps us to make early corrections  and ensures that you pay only for what you  really need.
Partners & Clients;Friends
Every great business is built on Authentic Relationships
Happy Customers are our wealth.The more we engage with our customers,clearer things become. Easier it becomes for us to determine what we should be doing.
At the end of the day we are happy when our customers are happy.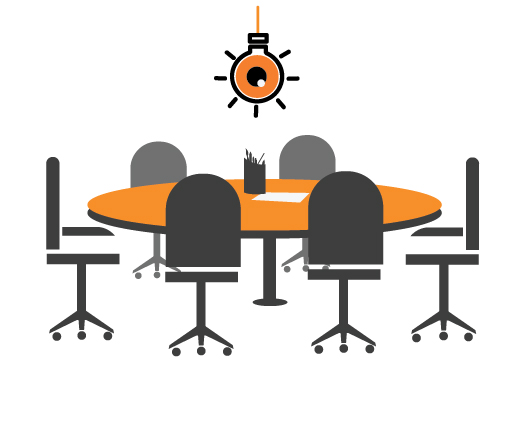 We are on a Mission
We are a young team of thinkers, creators, artists, designers, developers and entrepreneurs with a two fold mission : Service & Excellence.
At Work Creativity is our Priority
We are on a creative mission. Through our technology and creative services business houses and organisations transform themselves to be more creative in the changing world.
Contact Us
Beyond business, we love Parenting
As a team of young professionals most of us spend a lot of time in parenting . We are building a network of like minded parents to create a unique set of products to help young parents.
Contact Us
homemakers to entrepreneurs
We help homemakers to start and build their home based business. Home based business helps to fulfil career aspirations of homemakers side by side with their full time job of homemaking.
Contact Us
Service Minded
God shaped us for service. It reminds us to be sensitive to your needs and to be spontaneous in service.
Excellence is a habit
We believe excellence means hard work. We strive to give our best not just once but always.
Our values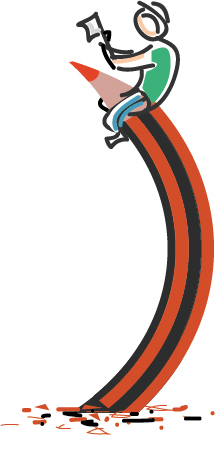 Your honest feedback will help us to serve you better.
Creativity is inspired
Our creativity is inspired.We connect our experiences from nature and beyond.
Do it with love
We love what we do rather than just doing what we love. It helps us to do every task with equal dedication.
Let's work on your exciting new project together!
What Clients Say
I am very much impressed by their work. They give attention to the detail and hence never had a problem of miscommunication , though we are dealing online.Committed and always finishes the job on time. They never put me down , neither in the quality nor in the time taken; Not even once .
missioRex did an exceptionally great work in designing the logo of Infocircles Technology Solutions Pvt.Ltd. . We are pleased with their abilities in logo design and development . In our interactions they were very courteous and professional. We intend to avail the services of missioRex for all our future designing needs.
Contact Info
+91 9744444593 | +91 9188834673
Nazareth, Gandhipuram, Sreekaryam
Trivandrum,India 695017